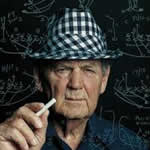 The Coaching Staffs Plugin manages multiple coaching staffs, including photos and bios, in tabular, "gallery", and single coach profile formats.
This plugin is designed to handle some challenges unique to high school coaching staffs, where coaches often coach two (or more) teams in different roles. For example, one coach can be the Head Coach of the Junior Varsity team and the Offensive Line coach for the Varsity team. That coach can be shown as the first coach on the JV staff and somewhere lower on the Varsity staff listings.
The look of coaching staff tables, single coach profiles, and coaches galleries can be highly customized using the plugin's display settings, shortcode arguments, and/or by editing the plugin's stylesheet (/css/mstw-cs-styles.css). The admin settings override the stylesheet rules. So if you choose to edit the stylesheet, you may want to clear all the stylesheet related settings on the admin settings screen. (And, by the way, the shortcode arguments override the display settings.)
The plugin is internationalized and ready for translation. I am happy to help translators.
Check out the Coaching Staffs plugin at the MSTW Development Site.
Get the Coaching Staffs Plugin from WordPress.org.
View the Coaching Staffs Plugin Support Forum on WordPress.org.