The Tournaments menu option provides access to add and edit (configure) tournaments. The Add/Edit Tournament screen is shown below, and described in the following paragraphs.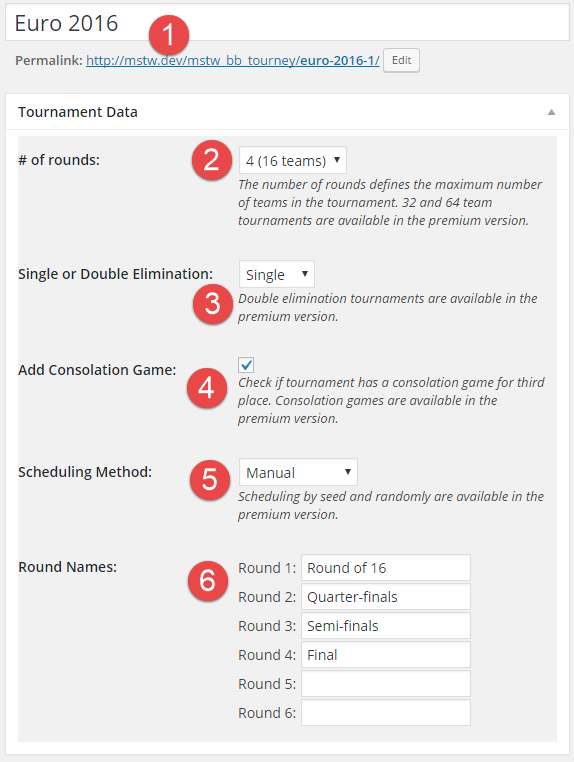 Give the tournament a name (title). You can also edit the tournament slug, which will be used in the shortcodes.
Select a number of rounds (teams). 4, 8, 16, 32, and 64 team tournaments are supported.
Single or Double Elimination. The current release supports single elimination tournaments (only).
Add Consolation Game. Consolation (3rd place) games are not supported in the current release.
Scheduling Method. The current release supports Manual scheduling. (You add all the game information.) Future releases will provide automatic scheduling by seed and random seed.
Round Names. Rounds (titles/headers) may be renamed as desired.