The MSTW Game Locations plugin provides a table of locations with automatic links to a Google map for each one and custom links to maps or sports venues.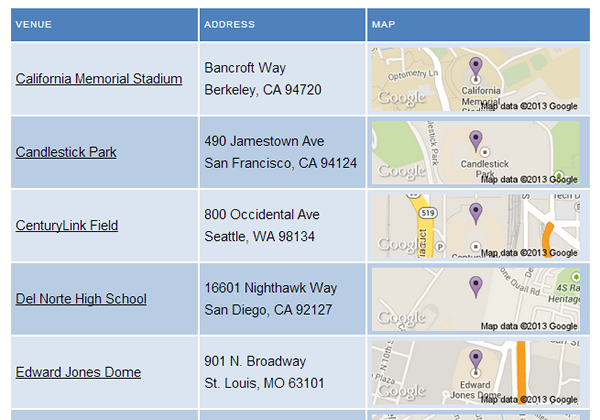 Display settings provide control of link behavior and display of table columns.
Tables may be styled by modifying the plugin's stylesheet, /css/mstw-gl-styles.css.