League Manager Add-ons introduced Team, School (or organization), and League Administrator roles in version 2.9. Users are assigned these roles by the site administrator. These roles allow members of a website community to manage specific sets of games, thereby distributing the site administrator's management burden. See the screenshots below from the Add New User (or Edit User) screen.
[screenshot]
Team administrators

(think coaches) can manage the games involving the one team assigned by the site administrator.

School administrators

(think athletic directors) can manage the games involving any team in the school (or organization) assigned by the site administrator. So the site's structure must have teams assigned to specific schools.

League administrators

(think league commissioners) can manage games in the league assigned to them by the site administrator.
A tutorial on this functionality is available to Gold Support members and MSTW League Manager Add-ons members.
These administrator roles have access to a restricted WP admin dashboard as shown in the screenshots below for a coach.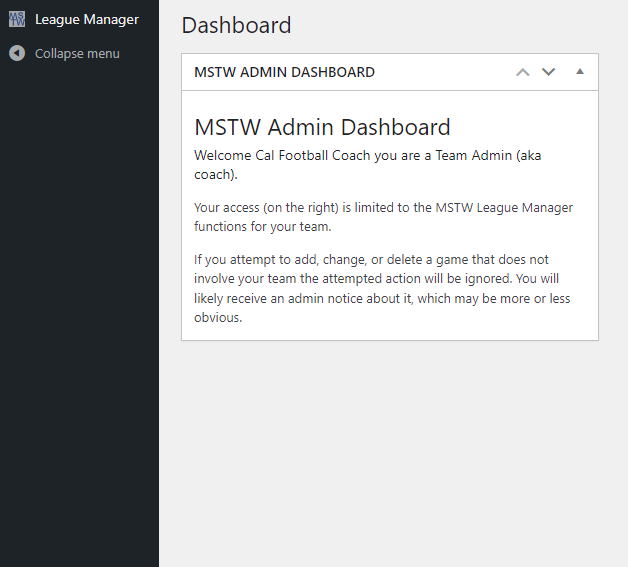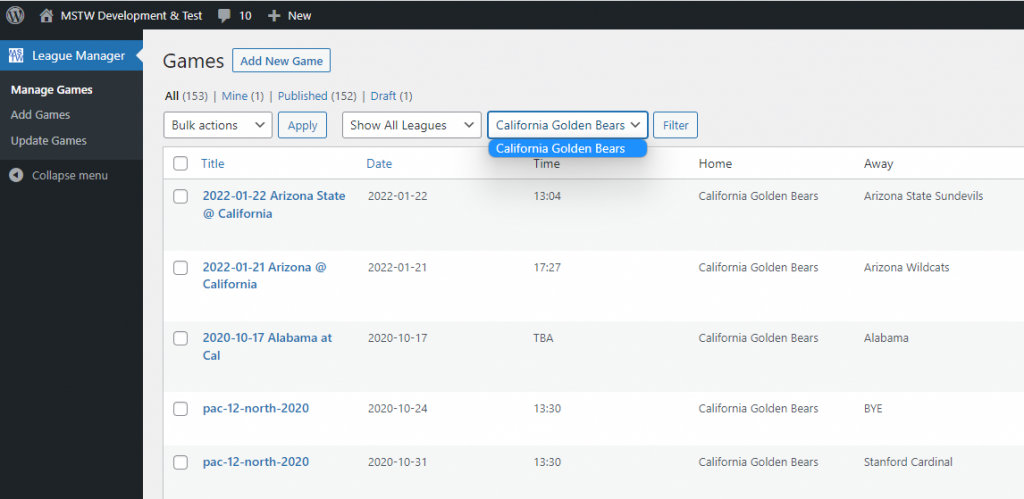 By default, all LM admin roles have access to all venues and all meets. This may be controlled by the settings screen shown below. This screen is found on the admin dashboard under the sites Settings -> MSTW Settings. This the main WordPress Settings, NOT the MSTW League Manager Settings.