The MSTW Schedule Builder Update Games screen is a mini-version of the MSTW League Manager plugin Update Games (or Manage Games) screen. It offers one feature NOT provided by the MSTW League Manager Update Games screen – the ability to change the teams involved in a game. The reason is that the user creates the games in League Manager, so it provides the ability to update game status – scores, etc. – but the plugin's algorithm creates the games in Schedule Builder. So there are reasons the user may wish to change a game's participants.
Update Tournament Table. Select the league (or tournament) you wish to update.
Game Date & Time. Adjust game date and time as necessary.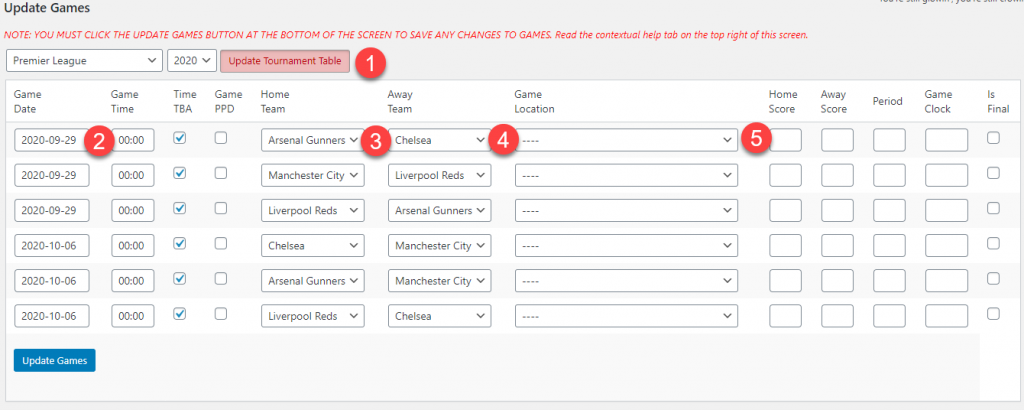 Home & Away Teams. For each game, the participating teams can be adjusted as necessary.
Game Location. For tournaments it may be necessary to adjust game locations from the default ("League Gym", for example) to a more specific field or court. ("League Gym, Court 4", for example).
Game Data. Update the game data that will appear on the front end displays (shortcodes).